School gardens are a wonderful way to use the school yard as a classroom. With our School Kitchen Garden, students are given the opportunity to actively connect and interact with the natural world on a regular basis.
The School Kitchen Garden reminds the students about the true source of our food supply and teaches them valuable gardening and agriculture concepts. They have the opportunity to exercise and improve skills that integrate with several other subjects such as Mathematics, Science, Art, Health, Physical Education, and Social Studies, as well as several educational goals such as personal and social responsibility.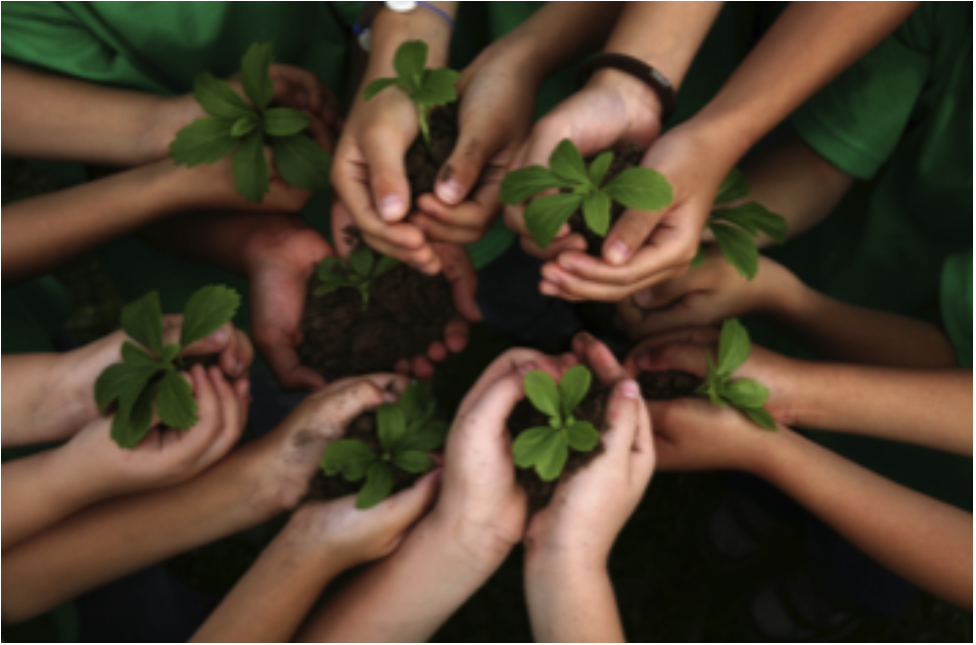 One of Bina Cita Utama's visions is to enhance the learning curriculum to include environmental awareness, sustainability, and self-sufficiency. With the establishment of our School Kitchen Garden we pave the road towards activating these goals for our children and our future. 
From the beginning, this project has been an invaluable educational tool for both students and staff members alike. By implementing Project Based Learning – a method of education ingrained in the school's curriculum – we are able to develop our exploration and meaning of Humanity, Sustainability and Charity.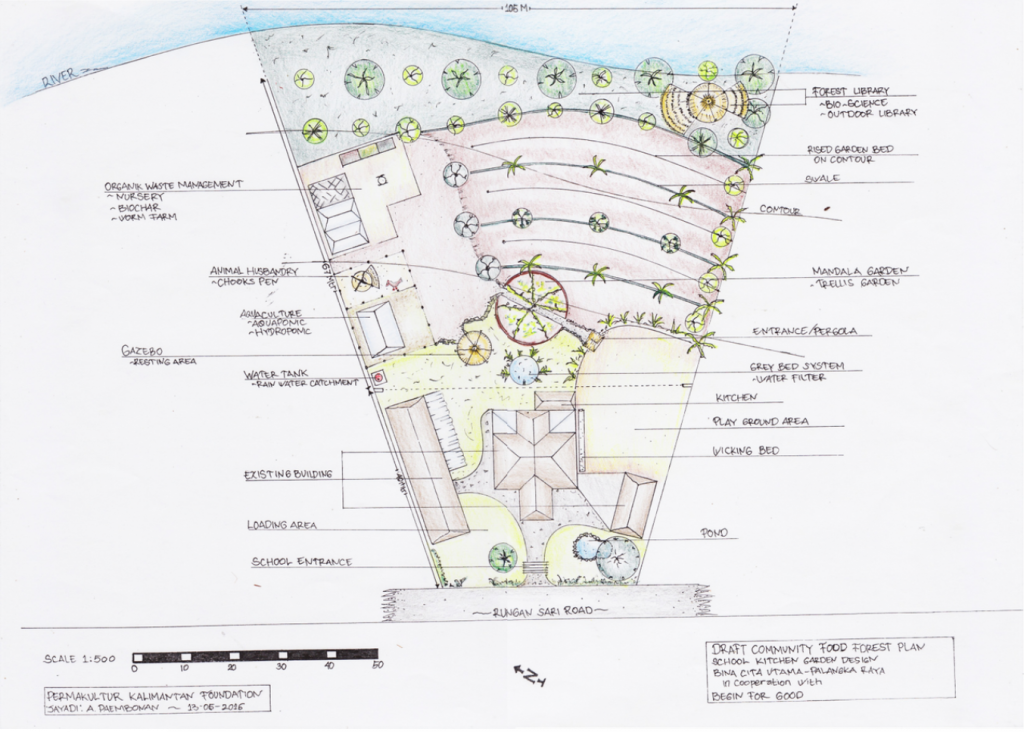 In 2016, BCU initiated the School Kitchen Garden project located at the back of the school's main building, making use of Rungan Sari common land (Rungan Sari is the residential complex where the school is located).
Students learn about the environment, sustainability, ecosystems, and indigenous farming.
A school garden reduces costs for the school canteen and provides students with healthy pesticide-free, organic food. 
Extra vegetables not used by the school can be shared with the community.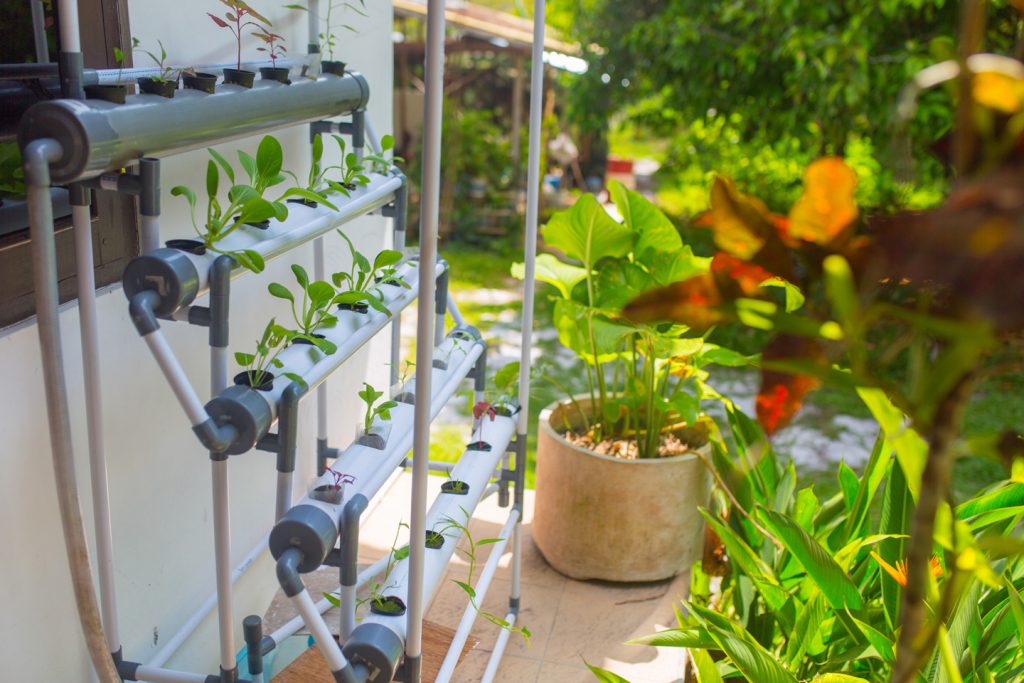 HYDROponics
This is one example of our gardening initiatives. Hydroponics is a method of farming that maximizes the usage of space and water, and does not require minerals in soil as the plant's food source.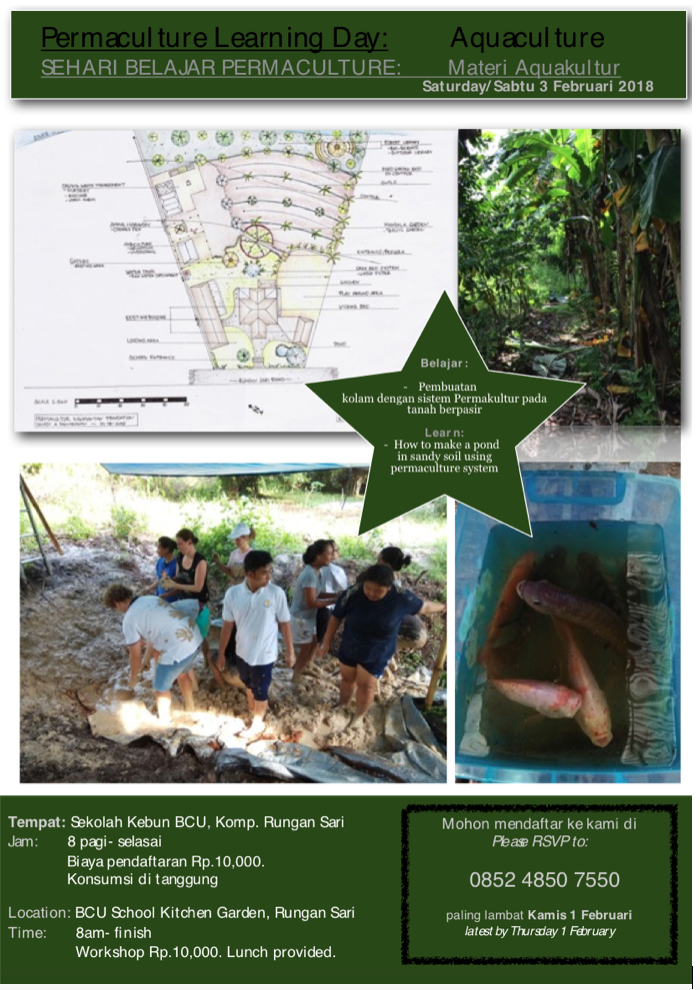 benefits for the community
A percentage of any earnings can be given back to Rungan Sari Association to reduce the costs of common land tax and maintenance currently charged to plot owners. 
BCU's earnings can go back into the project development and/or children's education/scholarship programs. Currently the school subsidises education for 24 local children. 
Rungan Sari complex will see this project as a pilot project that can be replicated throughout the remaining common land. 
Workshops have been run with YPK – Yayasan Permakultur Kalimantan – on various subjects related to permaculture methods of agriculture. Rungan Sari gardeners and anyone in the community who wish to learn how to maximise the use of land and minimise maintenance costs are welcome to join any time.